RICHMOND, Mo. — A Richmond, Missouri, resident faces multiple charges in Ray County after an arrest Thursday.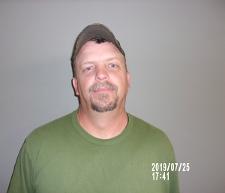 Court documents from the Missouri State Highway Patrol suggest Richard L. Swearingin Jr. ,45, attacked a trooper after an arrest for drunken driving after responding to a call regarding a crash. Officers smelled the odor of alcohol coming from the vehicle. Law enforcement then transferred him to the Ray County Jail.
The attack occurred at the jail after Swearingin Jr. was found to have a BAC of .167. According to court documents, he punched a trooper in the neck
Swearingin Jr. faces formal charges of felony assault in the first degree and misdemeanors of DWI, failing to drive on the right half of the road and leaving the scene of the accident.
He is currently in custody awaiting a court date on a $100,000 cash only bond.