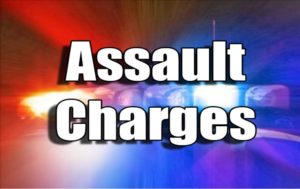 RICHMOND, Mo. – A Richmond man is being held without bond after being charged with two counts of Felony A first-degree assault.
Mikhael T. Schwartz, 46, allegedly struck a family member in the head with an ax handle multiple times, according to the Ray County Sheriff's probable cause statement. The victim's head injuries were severe enough to require Lifeflight transportation for medical care on Sunday.
Schwartz allegedly eluded police deputies for a time – driving more than a 100 mph – along Highway 13, until stopping at the 13 Stripes liquor store parking lot.
Schwartz is currently in custody at the Ray County Jail. A bond appearance hearing is scheduled for 8:30 a.m. on Monday, June 22.