RAY COUNTY, Mo. – A Richmond resident was processed and released on a couple of drug allegations in Ray County Saturday morning.
The Missouri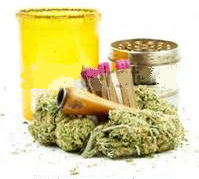 Highway Patrol took Michael A. Quick, 38, into custody just after 10:00 a.m. today. The online arrest report alleges Quick was in felony possession of a controlled substance, misdemeanor possession of marijuana and unlawful use of drug paraphernalia.
Formal charges are pending.