UPDATE: 10/3/20, 1:55 a.m. – A Thursday post from the family of Austin VanOster says he was found, but unfortunately not the outcome they had hoped for. The family would like to thank everyone who volunteered to help. This is a link to his funeral services.
RICHMOND, Mo. — Richmond police are asking for assistance in searching for a missing person.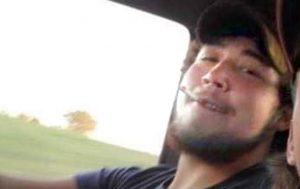 According to authorities, 21-year-old Austin VanOster of Rayville was last seen on Tuesday and Wednesday at Stella's night club in Richmond.
Austin was wearing a navy blue shirt, blue jeans, cowboy boots and a camouflage ball cap. He may be driving a gold Chevy S-10 with damage to the drivers door and both drivers side windows broken out.
Anyone with information is asked to call the Richmond police.