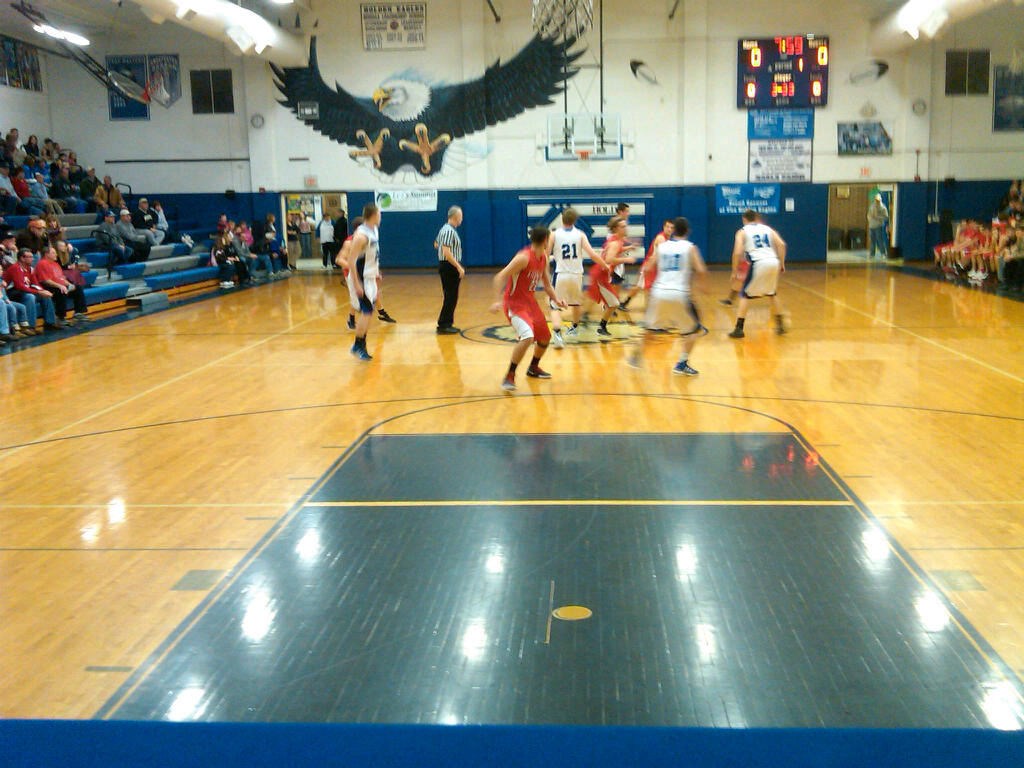 The Holden Eagles limped into Friday's contest with a 4 & 12 record, but ask any team that's played them this year, and they'll tell you it was a battle; Friday night was no different.
The Richmond Spartans were 12-6 and coming off a 4 game winning streak, but the Eagles jumped out to an early lead in the first, going up by 7 at the end of one quarter. Richmond battled back and at half time the score was 28-26 in favor of the Spartans.
Holden made adjustments at halftime and played great basketball battling back to tie Richmond 40-40 by the end of a crazy back and forth third.
Going into the fourth quarter, a few turnovers and missed shots allowed Richmond to stretch the lead to just 4 points with less than two minutes left. Holden pulled within two with under a minute to play, but were forced into a fouling situation each time Richmond got the ball. Spartan players LenDarrius Pritchard and Reid Summers took trips to the free throw line and made every shot count. Eventually time ran out on Holden and Richmond walked away with a 59-52 victory that was much closer than it seems.
Richmond is now 13-6 and will host Knob Noster Tuesday.
Holden will gather it's strength and get ready to host the Carrollton Trojans Tuesday as well