RAY COUNTY, Mo. — According to a probable cause statement from the Henrietta Police Department, a Richmond resident was charged with three misdemeanors and three felonies for drug possession and resisting arrest.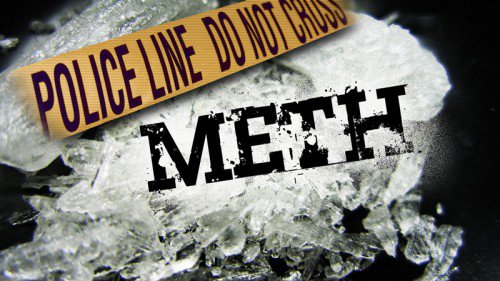 The probable cause statement claims that just after 8:00 p.m., on Thursday, June 14, officers observed a vehicle traveling westbound on 10th Street from Meadow Lane displaying expired Missouri temporary tags. Upon the officers turning their emergency lights on at 9th and Main, the vehicle rapidly accelerated away, traveling southbound on Main Street before coming to a stop just before 6th and Main.
Officers conducted a pat down on the driver, identified as Marcus Shores, 34, of Richmond. The suspect became aggressive during the pat down, pulling away, grabbing an officer's utility belt, and even kicking one of the officers on-scene. The pat down and subsequent vehicle search recovered 28 grams of methamphetamine in his shorts, and another bag found in the car with two grams of meth in it. Two blue pills,  "Amphetamine and Dextroamphetamine 10 milligrams" were also located at the scene.
Shores is being charged with two Class D felonies for possession of controlled substance except 35 grams or less of marijuana/synthetic cannabinoid, in addition to a felony for resisting and interfering with arrest for a felony. He was also charged with three misdemeanors, two for fourth degree assault and one for resisting or interfering with arrest.
Shores received an arraignment at 11:00 a.m., Monday June 18, and a peremptory docket hearing has been scheduled for July 10, at 8:30 a.m.