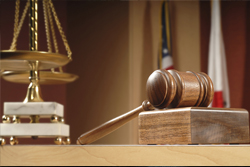 RICHMOND, Mo – A Richmond resident facing allegations of substance possession is scheduled for a hearing Tuesday morning, March 1, 2016.
Richmond defendant, Shawn Erin Semler is charged with six counts of possession of controlled substances as well as endangering the welfare of a child.
A warrant was served in mid-February, 2016, and bond set at $20,000.
The peremptory hearing Tuesday is set for 8:30 a.m. in Ray County Circuit Court in Richmond.