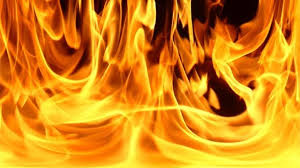 RICHMOND, Mo – Law enforcement has arrested two Richmond residents for allegations of arson.
Richmond Fire responded to the scene of a blaze November 23, 2016, on the 100 block of Hill street.  Two residents of the home have been arrested after they reportedly admitted to starting the fire.
According to police, Lonel Hawkins and Joseph Newsome both confessed to burning the home for insurance money.  They told investigators their home was infested with bugs, and they were financially struggling.
They are both held at the Ray County Detention Center charged with arson.  No court dates have been set.