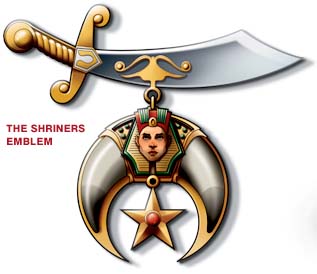 Click play below to listen to KMZU's Ashley Johnson speak with Richmond Shrine Club President Deon Williams:
The Richmond Shrine Club is hosting a Pancake, sausage, and egg fundraiser breakfast Saturday (7th) morning beginning at 7 a.m. The reason for the fundraiser is to keep this local chapters club building in proper conditions, so they can continue serving the community.
Shriner's Club's all across North America have been do wonderful things for the children they serve since their creation in 1872.  "They're very big in the hospital for children" Williams described the clubs focus, "Our main thing is Children. I believe we have 22 hospitals right now and they are building another new one in St. Louis that will open real soon. There is already one in St. Louis but they are building a brand new one. They are for burns, artificial limbs, and stuff like that."
All citizens are encouraged to attend and help the cause for only $7 each.  "We are trying to raise some funds to update the building," explained Williams, "Maintenance on the building and stuff like that that we need some money to help upkeep our Shrine Club. Everything that the Shrine does is mainly for the children and we have to help them out."
This organization is a 501(c)3 non-profit organization, which means they run solely off of member and individual donations.