RICHMOND, Mo.  — Autumn Acres Animal Rescue in Richmond believes every recovered animal deserves a stable, loving environment. Finding forever homes for "neglected and forgotten souls" is the nonprofit's main objective. Jenifer Dickson, cofounder of the organization, talks about how she became involved with rescuing animals.
Dickson found herself relocating to the Richmond area in 2001 with the welfare of animals on her mind and her mission the same, regardless of where she was living – saving those who have been abused or neglected. She has a special place in her heart for animals and for a personal reason that started when she was a child.
Autumn Acres Animal Rescue, in operation since 2004, is the result of Dickson's years of dedication to animals for other organizations. She says it was the experience she gained through that work, good and bad, that allows her to do what she does today.
One of the biggest misconceptions about rescue animals is that the animal is somehow a bad animal, Dickson says.
Animals who have been uprooted or abandoned need adjustment periods to acclimate themselves into a new environment. Dickson talks about the behaviors of some potentially great dogs at shelters who are overlooked.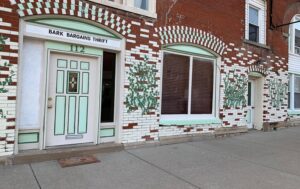 Animal rescues have extensive vet bills to pay and Autumn Acres is no exception. Monetary donations are always needed and welcome, but Dickson came up with a way to try to fund her organization by running the Bark Bargains Thrift Shop (open from 11 a.m. to 7 p.m. Wednesday through Saturday). Donations are taken at the thrift shop and sold with all proceeds funding Autumn Acres Animal Rescue. Dickson reminds people there are many ways to help out, even for those who want to be involved but can't afford to donate money.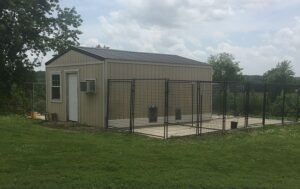 The animals at Autumn Acres are well cared for, so a lot goes into providing the items the animals need. Dickson lists some things that are in constant demand at the facility.
For anyone interested in adopting an animal from Autumn Acres Animal Rescue, Dickson explains the process.
More information about Autumn Acres Animal Rescue can be found here or here,or learn more about Bark Bargains Thrift Shop here.