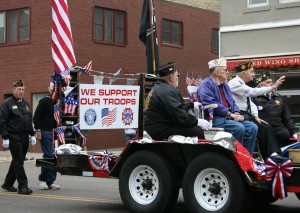 CARROLLTON, Mo. — A benefit for veterans will once again occur at Walnut Hills in Carrollton, Missouri.  A full day of 16 events is planned including trail, bicycle, and motorcycle runs.  This second annual benefit will also feature some new events.
The president of 'Riding For Our Veterans', Larry Oster, spoke with KMZU's Ashley Johnson about the upcoming event and the importance of the benefit.

For a full itinerary or registration forms visit their website: ridingforourveterans.com.
Visit www.gheroesranch.com