KANSAS CITY, Mo.– The Kansas City Public School district has been a topic of community concern for years, declining steeply in attendance, dipping below state average in test scores, and being stripped of accreditation.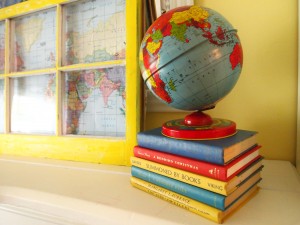 This week, the KCPS school district is making strides to get back on track with the approval of recommendations for the Master Plan.
Click play below to listen to Matthew Oates, KCPS Sub-District 2 Board Member talk with KMZU's Elizabeth Orosco about future changes.
Between November 2015 and February 2016, KCPS held over 100 meetings with 2,030 community members, parents, and students to discuss draft recommendations.
The plan will create several changes for the district, which received provisional accreditation in 2014, after being stripped of full accreditation in 2012. The goal of the Master Plan is to ensure that KCPS is using its limited resources as effectively and efficiently as possible in order to give students the best opportunity to succeed in reaching their college and career dreams.
The plan addresses and touches each grade level and age group from elementary to high school. Changes include allowing KCPS to provide improved academic resources and options such as smaller class sizes for grades K-2, year-round school at the remaining four unaccredited elementary schools, and more electives and college and career pathways at the high schools. Extra and co-curricular activities will be added, and transportation services will be provided for all students who live more than a half-mile from their school.
Manifesting the plan required restructuring of the physical aspects of the district. Attendance boundary lines were redrawn, and certain schools were relocated or closed entirely. Satchel Paige Elementary School and Southwest Early College Campus are scheduled to be closed, and Wendell Phillips will be relocated to Crispus Attucks Elementary campus. The African-Centered Prep Elementary School will also be restructured to accomodate students up through eighth grade, and the Southeast High campus will receive a creation of a school-within-a-school model.
Many parents and community members voiced concerns that the changes are solely for budget cut purposes; however, Oates states this is not the case.
"When you think of school closures, you often think of budget deficits, which is a natural jump to take," said Oates, "but the district has had a clean budget and clean audits for the last five years. We are not in a financial pinch at all."
Oats explained the school closures were meant for a greater cause, one that would directly benefit the students.
"We decided that, was having all these buildings open worth a student getting teachers without proper certification, expanded course offerings, expanded extracurricular and co-curricular activities? …This goes toward best serving the child and not just simply the budget line item."
While the plan does not include specific curriculum changes, Oates explains it is the goal to use the plan as an opportunity to restructure the district in a way that students can excel academically, improve test scores, and allow the district reach full accreditation status.
For more information on the Kansas City Public School district and the Master Plan, visit www.kcpublicschools/masterplan.