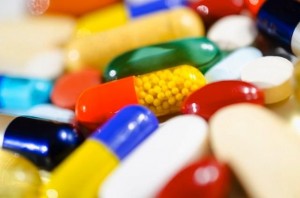 With the cost of health care rising, consumers are becoming concerned about maintaining an affordable plan.  Health-care inflation may force companies to roll back benefits.  Premiums are also rising for Affordable Care applicants.  The so-called Cadillac tax contained in the Affordable Care Act (Obamacare) will take effect within the next few years and will consist of a 40% excise tax on  health plans that spend more than a certain dollar amount.
Of great importance to health care costs, is the price of prescription drugs.  Pharmacy Benefit Managers play an ever increasing role in negotiating rebates from drug manufacturers, encouraging generic varieties, and creating networks of affordable pharmacies.  The roles of PBMs have expanded over last 15 years from handling billing, to deciding which drugs insurers cover, what they cost, and how much pharmacies reimburse.
Mark Merritt is the President of the Pharmaceutical Care Management Association (PCMA).  KMZU's Elizabeth Orosco spoke with Merritt about how PBM's attempt to lower prescription drug costs.
Consideration of legislation in several states would require more pricing disclosure by PBM's, since the processes they employ affect nearly every American who has insurance.  They set amounts for reimbursement and charges for the drug .
Some consumer advocates question how much PBM's really contribute to the reduction of drug costs.  According to these advocates, they are essentially middlemen who would theoretically add costs to the system, but may be marginally effective in bringing costs down.  Hence, they can save money, but also add costs to employers.  In any case, PBM's will become even more central to the prescription drug pricing process with the scheduled roll-out and expansion of the Affordable Care Act.