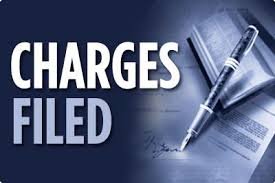 LIBERTY, Mo.- According to court doucments, a warrant was issued for a Kingsport, Tn., resident in Clay County on allegations of robbery, kidnapping, and other felony charges.
Jonathan F. Roberts,  31, is facing formal charges of first-degree felony robbery, 2 counts of felony armed criminal action, felony first-degree assualt, felony first-degree kidnapping-inflicting injury-terrorizing, and felony receiving stolen property.
A complaint was filed and indicates the charges relate to an incident on December 26, 2016. A bond has been set at $100,000 when Roberts is taken into custody. Court dates are pending.