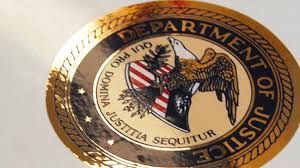 KANSAS CITY, Mo – The Justice Department's Western Missouri District issued a statement detailing the sentencing of a Kansas City man.  James T. Smith, 63, was sentenced Monday, August 10, 2015 for robbery and attempted robbery.
At a trial November 19, 2014 Smith was convicted of stealing $1,053 from Commerce Bank, 118 W. 47th Street, in Kansas City.  He also attempted to rob the Isle of Capri Casino in Kansas City.  Smith used demand notes given to tellers and verbal bomb threats in the attempts.
Smith will face seven years and seven months in federal prison for those crimes, and an additional sentence of two years for violation of parole.  Parole was to be served in conjunction with a prior robbery conviction in 1996 which occurred in Wisconsin.
Restitution is also ordered in the amount of $1,053.