CAMERON, Mo. – A Jefferson City man is in custody, after a five hour standoff in Cameron Thursday afternoon.
Police received a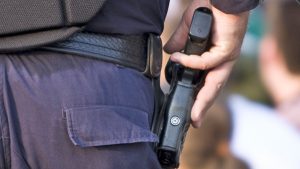 tip yesterday around 2:00 that Jason Williams, 25, was at a duplex on Short Avenue. Williams was wanted in connection with a bank robbery and assault near Mexico, Missouri. When officers arrived, Williams barricaded himself in the apartment until his surrender just before 5:30 Thursday.
Officers from numerous agencies responded to assist in the standoff.