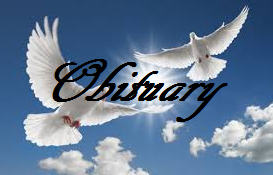 Robert "Bob" Magruder, 85, of Brunswick, Mo., died Saturday, July 21, 2018.
Funeral services will be 2:00 p.m., Thursday, July 26, 2018, at St. John's Lutheran Church in Brunswick. A visitation will be at 12:30 p.m. until time of services also at the church. Burial will be in Elliot Grove Cemetery.
Memorials may be made to the cemetery. Breshears Memorial Chapels is in charge of the arrangments.