A Belton resident, 55-year-old Robert Lee Bartley, Jr., died Feb. 3.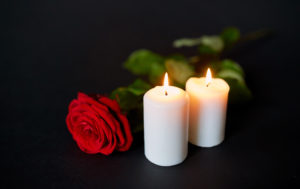 Visitation will be Thursday, Feb. 6 from 5-7 p.m. at the Walker-Nadler-Fuller Funeral Home in Lexington. A funeral service will also be at the funeral home on Friday, Feb. 7 at 2:00 p.m.
Burial will be in Lexington Memory Gardens Cemetery.  Memorials may be made to the Lexington Moose Lodge.
Rob was born October 14, 1964 in Lexington to Robert and Wanda (Curry) Bartley. He graduated from Lexington High School in 1983 and then earned an Associates Degree from Metropolitan Community College. Rob served in the Missouri Army National Guard. He was a tax preparer and a seasonal employee for the IRS. He was a member of the Lexington Moose Lodge and he enjoyed Civil War history and traveling to battle sites.
Survivors include his daughter, Melissa Garrett of Lexington; sisters, Julie Bartley of Independence and Kali Benedick and husband Frank of Packwood, Iowa; four grandsons and one granddaughter. He was preceded in death by his parents.