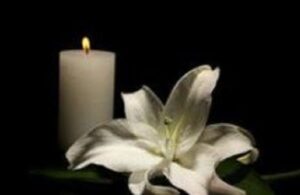 Robert LeRoy Van Zant, 53 of Lexington, Missouri passed away on Friday January 22, 2021 at Bothwell Regional Health Center in Sedalia, MO
Per Robert's wishes cremation.  Memories of Robert and condolences for his family may be left at www.LedfordFamilyFH.com or on our Facebook Page.  Cremation has been entrusted to the Walker-Nadler-Fuller Funeral Home, 1720 South St., Lexington, MO, 64067, 660-259-2245.
Robert was born on December 17, 1967 in Lexington, MO to Eldon and Bobbie (O'Donnell) Van Zant.  He graduated high school in Neosho, MO.  Robert was Baptist by faith.  In addition to spending time with family and friends, Robert was an avid Raiders fan and enjoyed being outdoors.
Survivors include two brothers, Eldon Van Zant of Higginsville, MO and Jesse O'Donnell of Lexington, MO; six sisters, Carolyn Motley of Lexington, MO, Kathy White of Carrollton, MO, Karen White of Carrollton, MO, Marilyn Van Zant of Higginsville, MO, Sherlyn Van Zant of Carrollton, MO and Evelyn Van Zant of Blue Springs, MO; and many nieces and nephews.
Robert was preceded in death by his parents.