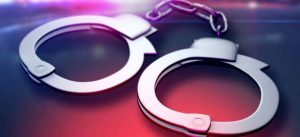 DEKALB COUNTY, Mo.- A Rock Port, Mo., resident is facing preliminary drug allegations following a traffic stop by Troop H of the Missouri State Highway Patrol this morning.
At approximately 8:25 a.m., Perry Duncan, 55, was charged with felony possession of a controlled substance, unlawful possession of drug paraphernalia, and driving while suspended or revoked.
Duncan was taken into custody and placed on a 24 hour hold at the Daviess DeKalb Regional Jail. Formal charges are pending.