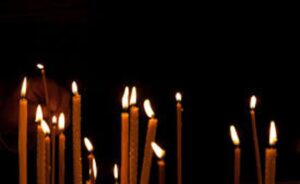 Roger S. Anderson, Sr., age 75, a resident of Chillicothe, Missouri, passed away on Thursday, December 10, 2020, at his residence. Roger was known to many in the community as "Stubby".
Roger was born the son of Bob Austin and Juanita Ruth (Boude) Anderson on April 27, 1945, in Chillicothe, Missouri. He was a 1963 graduate of Chillicothe High School. Roger was a Vietnam Combat Veteran from 1964 until 1968. He was united in marriage to Mary Louise Highshew on May 23, 1964, in Chillicothe, Missouri. She survives of the home. Roger served the city of Chillicothe as a police officer from January 10, 1980, until his retirement on May 10, 1990, where he was serving as assistant police chief at the time. Prior to serving in Chillicothe, Roger served the Livingston County and Grundy County Sheriff's Departments. He was a member of the Highview Baptist Church, Chillicothe, Missouri. He was also a member of the Chillicothe Masonic Friendship Lodge #89 AF & AM, the Vern R. Glick American Legion Post # 25, and the Roy L. Burkett VFW Post #858. Roger loved his family and grandchildren. He also loved his dogs and hunting. He enjoyed trading guns, gardening, genealogy, singing silly songs and drinking coffee and eating cookies with his grandchildren.
Survivors include his wife, Mary Louise Anderson of the home; five sons, Roger Anderson, Jr. and wife Sharon of Meadville, Missouri, Jefferson Anderson of Chillicothe, Missouri, Bryan Anderson and wife Janelle of Brunswick, Missouri, Jason Anderson and wife Elizabeth of Chillicothe, Missouri, and Aaron Anderson of Chillicothe, Missouri; two daughters, Amy Anderson Poindexter and husband Michael of Chillicothe, Missouri, and Terry McCullough and husband Bud of Hayesville, Kansas; fifteen grandchildren, Amber Anderson, Bekah Anderson, Hollie Anderson, Clint Anderson and wife Stefani, Abbi Anderson, Chief of Police, Jon Maples and wife Katie, Detective, Whitney Murdock and husband Josh, Nealy Lucky, Austin Lucky, Austin Anderson and wife Hannah, Garrett Anderson and wife Haliey, Luke Anderson, Aaron Anderson, Aidan Anderson, and Joshua Johnson and wife Nicole; thirteen great grandchildren, Kayson Shafer, Drayk Anderson, Brody Anderson, Bristol Anderson, Braxton Poese, Logan Maples, Bryson Maples, Kalie Murdock, Laine Anderson, Hudson Anderson, Aubree Anderson, Connor Johnson, and Sophia Johnson; one sister, Beverly McKown of Breckenridge, Missouri; several nieces and nephews; and his beloved dogs, Cal, Angel, and Rusty. He was preceded in death by his parents; one infant son, Brent Austin Anderson; one daughter-in-law, Kelly Anderson; two grandchildren, Morgan Holder and Tanner Anderson; four brothers, Larry, Jack, Don, and Nick Anderson; and three sisters, Virginia Gerdan, Georgia Ettenson, and Sandra Brandt.
Graveside services will be held at Resthaven Memorial Gardens, Chillicothe, Missouri, on Tuesday, December 15, 2020, at 1:00 p.m. There is no scheduled visitation. Friends may call at the Lindley Funeral Home, Chillicothe, Missouri, on Monday, December 14, 2020, from 11:00 a.m. until 7:00 p.m. Memorial contributions may be made to the Forest O. Triplett Animal Shelter and/or St. Jude Children's Research Hospital and may be left at or mailed to Lindley Funeral Home, P.O. Box 47, Chillicothe, Missouri 64601. Online condolences may be made here.
Arrangements are under the direction of Lindley Funeral Home, Chillicothe, Missouri.