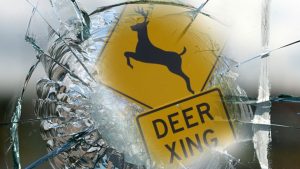 RAY COUNTY, Mo. — A Lathrop man received minor injuries in a rollover crash in Ray County early in the early hours of Thursday.
According to the Missouri State Highway Patrol, 26-year old Tyler S. McKown, of Lathrop, was southbound on Route Y north of 153rd Street at 1:30 a.m. Thursday when he swerved to avoid a deer in the roadway.
McKown then overcorrected and struck the deer.
He proceeded to travel off the roadway before the vehicle overturned. McKown refused medical treatment at the scene of the accident.