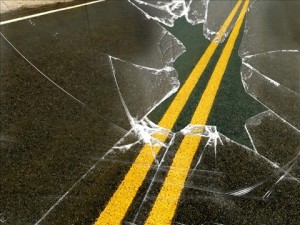 JACKSON COUNTY, Mo – A Higginsville man fled the scene of an accident in Jackson County after being ejected from a vehicle which he was driving at excessive speeds.
That is according to a report by Missouri Highway Patrol.  Ryan W. Merrifield, 23, of Higginsville was driving westbound on I-70 Sunday night, September 20, 2015 as he lost control of the vehicle.  He collided with another vehicle driven by Nikaolay Sulakov of Spartanburg, SC which went off the road into the median.  Merrifield's Dodge Dart rolled to a stop after he was ejected and fled the scene.  He is currently on supervised probation for hindering prosecution of a felony. His injuries were reported as moderate.
Merrifield's passenger, 27 year old Hector Guzman of Grain Valley was treated for moderate injuries at Centerpoint Medical Center.