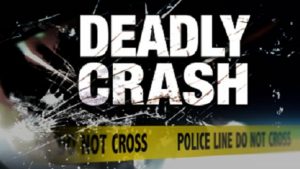 JACKSON COUNTY, Mo. — A Lexington man is dead after a rollover accident in Jackson County early this morning.
Missouri Highway Patrol reports the crash occurred at 3:50 a.m. on Route FF, east of Route H.
Jonathan Beaver, 37, was eastbound on Route FF in a 2004 Chevy when he crossed the westbound lane, went into the ditch and overturned.
The vehicle came to rest on its top in the roadway.
Beaver was reportedly not wearing a seat belt at the time of the crash and was pronounced dead at the scene.