JOHNSON COUNTY, Mo.- Two Sedalia, Mo., residents were injured, one extensively, following a rollover accident Sunday morning in Johnson County.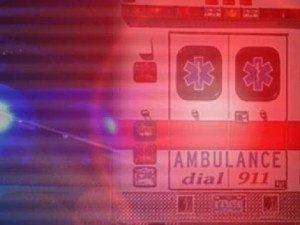 Troop A of the Missouri State Highway Patrol and the Johnson County Sheriff's Department responded to US 50 Highway at Blackwater Bottoms at approximately 10:36 a.m. Further investigation determined that Keith Hawkins, 42, of Sedalia, was traveling westbound on US 50 when he attempted to avoid a vehicle turning into a gas station. Hawkins then overcorrected causing his vehicle to travel off the left side of the roadway and overturn multiple times in the left lane of westbound US 50. The vehicle came to a rest on its top at the median crossover.
Hawkins suffered serious injuries and a passenger in the vehicle, Keith Hawkins Jr., 16, also of Sedalia, sustained moderate injuries. Both were transported to Research Medical Center for further treatment.