UPDATE: (Nov. 14, 2015, 4:16 p.m)- Two subjects were involved in the accident. Kristin M. Brownlee, 17, of Concordia, Mo., and Sabrina Templeton, 17, of Alma, Mo. Brownlee was northbound on 23 Hwy when she ran off the right side of the roadway, overcorrected and overturned coming to a rest on its top. Both Brownlee and Templeton were transported to Sweet Springs Medical Center for moderate injuries.
UPDATE: (Nov. 14, 2015 2:49 p.m)- 23 Hwy, two miles south of Alma, Mo., is closed due to emergency personnel on scene. Both subjects involved have been transported by EMS.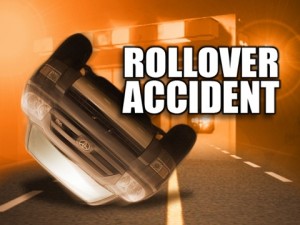 LAFAYETTE COUNTY, Mo.- Reports have indicated a rollover accident has occurred on southbound 23 Hwy, just two miles south of Alma, Mo. Vehicle is overturned and a female is allegedly trapped in the vehicle. Officials are en route. No further information on the subjects involved is available at this time.