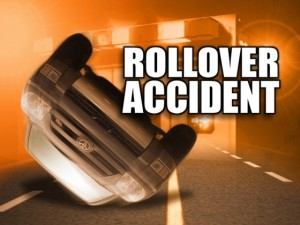 ***UPDATE*****(January 26, 2016 8:21 p.m)
According to the Missouri Highway Patrol crash report the accident occurred as vehicle was traveling eastbound on Hwy 50 began to skid, overturned across the center of the roadway, traveled off the right side of the roadway and struck a ditch. The female driver, Alma Deitas, 44, of Knob Noster, Mo. receieved minor injuries. The two passengers, male, Julian Deitas, 30, also of Knob Noster, Mo. and female Metelina Enery, 45, of La Monte, Mo. suffered serious injuries. All three involved in accident were transported by EMS to Bothwell Hospital.
PETTIS COUNTY, Mo.- KMZU has received reports of a one vehicle rollover accident on eastbound Hwy 50, about 6 miles west of Sedalia. Early reports indicate highway patrol and emergency crews are on scene and working to clear scene. No injuries have been reported at this time.