LAFAYETTE COUNTY, Mo. — Two people are injured after a one-vehicle crash on Route Z in Lafayette County Sunday night.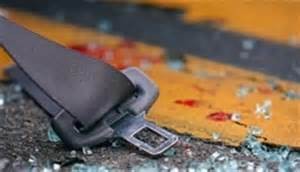 The wreck was reported just around 7:15 p.m., just south of Mountain View Drive. The northbound vehicle driven by David McKellips, 39, of Greenfield, ran off the right side of the road, crossed the road, went off the left side and overturned in a ditch. According to the Missouri Highway Patrol, the vehicle struck a tree, ejecting McKellips and causing life threatening injuries.
The passenger, Amy Hamilton, 37, of Shawnee, Kan., was also transported to Centerpoint Hospital in Independence with moderate injuries.