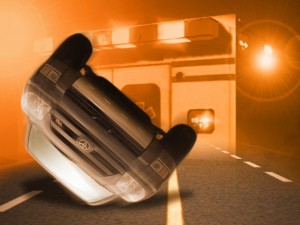 CALLAWAY COUNTY, Mo – A single vehicle crash led to injuries for the driver Monday evening, April 11, 2016, in Callaway County.
The Missouri Highway Patrol reports, Travis Bartlett, 28, of New Florence, was the driver of an eastbound vehicle on Route Z near CR 108, which went airborne and overturned off the left side of the road after an over-correction.
Bartlett was, reportedly, reaching for an item on the floorboard of the vehicle when it traveled off the road.
He sustained moderate injuries and was taken to University Hospital for treatment.