RAY COUNTY, Mo. — An accident in Ray County resulted in injuries for a driver from Richmond early Friday morning.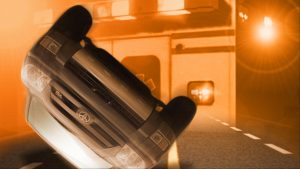 The Highway Patrol was called to 10 Highway near Little Farm Road at about 4:45 a.m. Friday to reports of a single-vehicle rollover crash.
A vehicle driven by 21-year-old Allison P. Haynes was westbound on 10 when it ran off the right side of the highway. Haynes then reportedly over-corrected, causing her sport-utility vehicle to travel off the opposite side of the roadway, strike a ditch and overturn.
Haynes received minor injuries in the crash. She told authorities she would seek her own treatment.