MORGAN COUNTY, Mo. — A crash in Morgan County early Thursday morning sent a driver from Smithton to an area hospital.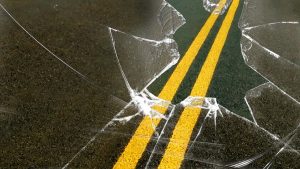 According to an accident report from the Missouri Highway Patrol, the crash happened at about 3:30 a.m. Thursday on Old Highway 50 just east of U.S. 50 Highway.
A vehicle driven by 29-year-old Dustin T. Rogers was traveling west when it ran off the right side of the highway and hit a traffic sign and utility pole before overturning.
Rogers, who was not wearing a seat belt, was taken by ambulance to Bothwell Hospital for treatment of moderate injuries.