CLAY COUNTY, Mo. – Two Excelsior Springs residents were injured in a rollover crash in Clay County Wednesday afternoon.
According to the crash report from the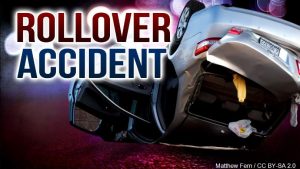 Missouri Highway Patrol, Lawrence Quiroz, 78, ran off northbound Highway 69, just North of Cameron Road, around 5:37 yesterday. The vehicle struck several signs and rough ground before overturning onto it's top.
Quiroz received minor injuries, his passenger, Bonnie Battagler, 85, had moderate injuries and both were transported to Liberty Hospital for treatment.