RANDOLPH COUNTY, Mo. — A Moberly man suffered serious injuries in a rollover crash early Thursday morning near Moberly.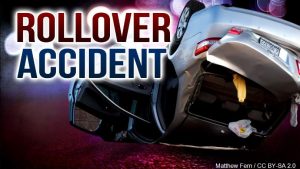 According to a report from the Missouri State Highway Patrol, the crash occurred on Highway JJ about one mile west of Moberly at 4:35 a.m. Thursday.
A car driven by 21-year-old Zachary M. Baker was traveling east on JJ when it crossed the center line of the roadway.
Baker then continued off the left side of the highway before striking a pavement section and overturning.
Baker, who was wearing a seat belt, was seriously injured. He was taken by ambulance to Moberly Regional Medical Center for care. He also faces a single charge for driving while intoxicated.