PETTIS COUNTY, Mo. — An accident on Highway 127 in Pettis County injured a driver from Windsor Friday morning.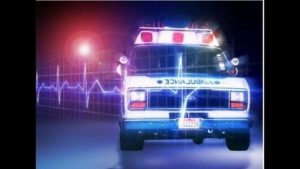 A report from the Highway Patrol indicates the wreck occurred in the northbound lane of Highway 127 about a half-mile south of Route Y in Pettis County at roughly 6:10 a.m. Friday.
A tractor-trailer operated by 38-year-old Colter E. Stevens ran off the right side of the roadway. Stevens then over-corrected, causing the vehicle to return to the highway before rolling over multiple times.
Stevens was not wearing a seat belt, according to the report, and sustained moderate injuries. He was taken by ambulance to Lee's Summit Medical Center to be treated.