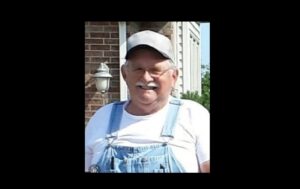 Ronald Eugene Hergemueller, 76, of Odessa, passed away Thursday, July 15, 2021 at his home.
Ronald was born on August 30, 1944, in Buckner, MO to Eugene Ernest and Hulda Helen (Knoche) Hergemueller.  He grew up in Napoleon, MO and graduated from Wellington-Napoleon High School.  Ronald went to work for a local farmer at age 14, and at age 17 started working for Levasy Elevation Company.  He enlisted in the United States Army National Guard on August 16, 1965, in Lexington, MO.  Once Ronald was honorably discharged in 1966, he then started his career at Lake City Army Ammunition Plant, retiring after 40 years in 2006.  On July 4, 1983, Ronald was united in marriage to Sondra (Lay) Wallace.  They shared 39 years together.  In addition to spending time with family and friends, he enjoyed fishing, hunting, and farming.
Survivors include his wife, Sondra, of the home; a son, David Allen Wallace and wife, Lisa, of Lee's Summit, MO; a granddaughter, Alyssa J. Wallace of Lee's Summit; and many relatives and friends.
Ronald was preceded in death by his parents; and a son, Joseph Lee Wallace (August 12, 1975, to February 12, 2017).
A visitation will be held from 6 to 8 p.m. Monday, July 19, at Ralph O. Jones Funeral Home in Odessa. A funeral service will take place at 1 p.m. Tuesday, July 20, at the funeral home. Interment with military honors will follow at the Concord Cemetery in Bates City. Memorials are suggested to Pawsitive Tails and may be left in care of the funeral home. Online condolences may be left here.