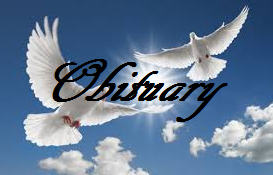 Ronald "Ron" Ralph Wilder, 86, of Chillicothe, Mo., died Wednesday, July 11, 2018.
Funeral services will be held at the United Methodist Church in Chillicothe on Saturday, July 14, at 10:00 a.m. A scheduled visitation will be held the evening prior, Friday July 13, from 5:30 p.m.-7:30 p.m., at Lindley Funeral Home in Chillicothe.
Friends may call the funeral home from 12 noon until 8:00 p.m., on Friday. Burial will be held at the Edgewood Cemetery.
Memorial contributions may be made to Operation Help and/or the Grand River Multi-Purpose Center Building Fund and/or the Grand River Historical Society Museum and may be left at or mailed to Lindley Funeral Home.