A Carrollton resident, formerly of Norborne, Rosalia Margaret "Sally" Anderson, 93, died Wednesday, November 15.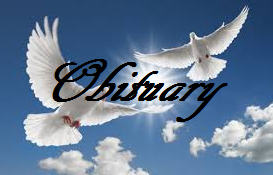 A Mass of Christian Burial will be held Monday, November 20 at 11:00 a.m. at Sacred Heart Catholic Church in Norborne. A visitation will be the evening prior, Sunday, November 19, from 7:00 p.m. to 8:00 p.m., at Thurman Funeral Home in Norborne, with a rosary preceding at 6:30 p.m.
Interment will be in Sacred Heart Cemetery. Memorials are suggested to either Sacred Heart Catholic Church or the American Legion Auxiliary Unit #551 in Norborne.
Arrangements are under the direction of Thurman Funeral Home in Norborne.