A Chillicothe resident, Rosemary A. Masters, 92, died Sunday, October 8.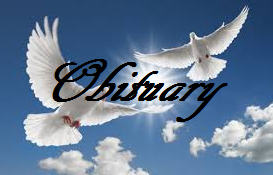 A Mass of Christian Burial will be held at St. Columban's Catholic Church in Chillicothe on Wednesday, October 11 at 10:00 a.m. Burial will follow at Resthaven Memorial Gardens in Chillicothe.
A Parish Rosary will be said the evening prior to the services, Thursday, October 12, at Lindley Funeral Home in Chillicothe, at 7:00 p.m. with a visitation to follow. Friends may call at the funeral home on the day of the visitation from 12:00 p.m. until 9:00 p.m.
Memorial contributions are suggested to Bishop Hogan Memorial School and may be left at or mailed to Lindley Funeral Home.
Friends are invited to sign an online condolence book.