Alcides Escobar had three hits and accounted for five runs, Eric Hosmer homered and the Kansas City Royals beat the Texas Rangers 6-3 on Thursday for a split of the four-game series. Escobar led off the game with a single and scored on Alex Gordon's fielder's choice on a shattered-bat grounder. Escobar added a two-run single in the fourth, then had an RBI single before scoring on Hosmer's drive in the sixth.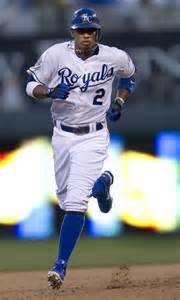 Royals starter Jeremy Guthrie (3-2) gave up two runs over five innings to win his second consecutive start. He struck out one and didn't walk a batter, but twice hit Prince Fielder with pitches.  Greg Holland worked the ninth for his seventh save in eight chances, even after consecutive two-out walks.  Ross Detwiler (0-5) is winless in his first seven starts for Texas, which acquired the right-hander from Washington over the winter. Detwiler gave up nine hits and three runs in five innings.
Matt Carpenter hit a two-run homer off reliever Marc Rzepczynski in the eighth inning after Cleveland replaced starter Trevor Bauer, rallying the St. Louis Cardinals to a 2-1 win over the Indians on Thursday. Bauer blanked St. Louis on four hits over 7 1-3 innings before giving up a one-out walk. Indians manager Terry Francona brought in the left-handed Rzepczynski (1-1) to face Carpenter, a lefty, who had struck out in his three previous at-bats.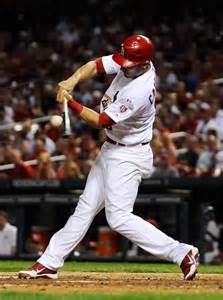 Carpenter drove a 2-1 pitch over the wall in right-center to help the Cardinals win the series after being overpowered by Corey Kluber on Wednesday night. It's the first homer Rzepczynski has given up to a left-handed hitter since June 12, 2012, when he was with the Cardinals. Kevin Siegrist (2-0) pitched two scoreless innings, and Trevor Rosenthal put the tying run on with one out in the ninth before striking out pinch-hitter Zach Walters and Jason Kipnis for his 12th save.