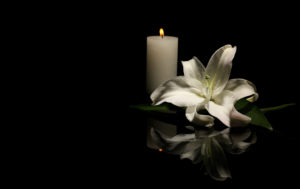 Ruby Fay Freese, 75, of Salisbury, MO, died Friday, October 23, 2020 at her home. Ruby was born June 13, 1945 in Boonville, MO the daughter of Leonard and Katherine (Strickfaden) Brizendine. She married Eldon Freese on March 23, 1974 at the United Methodist Church in Salisbury, MO.
Ruby worked for the Biltwell Factory and Dura for 25 years. She was a member of FBLA, Eagles Lodge and American Legion Auxiliary. Ruby enjoyed fishing, camping, spending time with family and the occasional trip to the casino. Ruby is survived by her husband Eldon of the home, sons Barin (Tracy) Menaugh of Moberly, MO, Ron (Janell) Pace of Auxvasse, MO, Pete (Vicky) Pace of Gardner, KS, Derek Freese of Moberly, MO, Kevin (Rochelle) Freese of Platte City, MO, brothers Wilber (Karen) Brizendine of Boonville, Jim Brizendine of Boonville, Kenny Brizendine of Bunceton, MO, Bob (Nora) Brizendine of Bunceton, MO, sisters Dorothy Maddex of Bunceton, MO and Helen Elliott of Boonville, MO, grandchildren R.J. Pace, Dylan Pace, Coleton Menaugh, Matthew George, Shelby Wilson, Marly Wilson, Dana Pace, Destiny Pace, Ashley Heartsill, Stevin Knight, Ryan Gillott, Stephanie Knight, several great grandchildren, sister-in-law Jackie, several nieces and nephews. She was preceded in death by her parents, brothers Frank and Ralph Brizendine, sister Lorretta (Othar) Reeves, grandchildren Brandon Guilyfole-Pace, Nick Brey, and Paul George.
Visitation is noon-2:00 p.m., with funeral services following at 2:00 p.m., Wednesday, October 28, 2020 at the Summerville Funeral Home in Salisbury. Burial in Salisbury City Cemetery. Memorial contributions may be made to Larry's Warrior Foundation.