A Higginsville resident, 93-year-old Ruth Helene Meyer (Luetjen) died Saturday, June 27.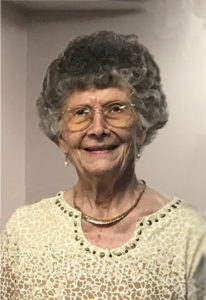 Funeral arrangements have been entrusted to Hoefer Funeral Home. The service is open to the public but social distancing and masks are recommended.
A graveside service will be held at 10:30 a.m. on Saturday, July 18 at the Higginsville City Cemetery. Memorial contributions may be made out to Grace United Methodist Church or Preferred Hospice and mailed to Hoefer Funeral Home.