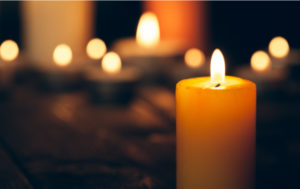 Ruthella E. Eggers, 63, of Chillicothe passed away Monday, April 26, 2021 at her residence.
Ruthella was the daughter of Earl D. and Virda L. (Parks) Eggers on February 17, 1958 in Carrollton. She was a 1976 graduate of Chillicothe High School in Chillicothe. After graduation, she attended Trenton Junior College. Ruthella worked as a Pharmacy Technician at Wal-Mart Pharmacy in Chillicothe for over thirty years. She was a member of the First Baptist Church in Chillicothe. She was involved at her church with activities such as her Sunday School class, yack and yarn, and sending cards to college students. She volunteered at the Livingston County Fair by judging 4-H projects and enjoyed taking pictures and sharing memories of the youth in agriculture. She enjoyed making blankets and crocheting afghans to give as gifts for weddings and babies. Ruthella adored her three nieces the most. She was very friendly, laughed a lot and liked to visit and talk with anyone.
Survivors include one brother, Brian Eggers and wife Tena of Tina, Missouri; three nieces, Katie Martin and husband Blaine of Amity, Missouri, Alison Eggers and special friend Dakota McCormick of Hale, Missouri, and Marcie Eggers and special friend Randy Endicott of Chillicothe, Missouri; great nice, Tyne Martin; and great nephew, Clay Martin. She was preceded in death by her parents; and well-loved dogs.
Funeral services will be held at 2 p.m. Thursday, April 29, at the First Baptist Church in Chillicothe. A scheduled visitation will take place from 6 to 8 p.m. Wednesday, April 28, at the Lindley Funeral Home in Chillicothe. Friends may call the funeral home from 12 to 8 p.m. Wednesday. Burial will take place at Resthaven Memorial Gardens in Chillicothe. Memorial Contributions may be made to the First Baptist Church in Chillicothe, Livingston County 4-H and/or the FFA Fair and may be left at or mailed to Lindley Funeral Home in Chillicothe. Online condolences can be left here.