CHARITON COUNTY, Mo. — Two Sailsbury teenagers are facing child molestation and burglary charges in Chariton County.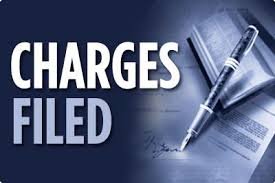 According to a probable cause statement filed with the Chariton County Circuit Court, Michael L. Stoops, 17, and Steven Tyler Greer, 18, both admitted to having sexual intercourse with a 14-year old unidentified female victim.
The probable cause statement alleges that the two men went to an abandoned trailer home in the 200 block of South 5th Street in Sailsbury sometime between April 17 and May 17 of this year, which is owned by a local man.
Stoops and Greer both admitted to investigators when questioned that he and Greer had taken turn having sex with the victim on a bed in the trailer.
This was confirmed by the victim when she was interviewed by law enforcement.
Stoops and Greer also entered the property without the consent of the owner while they allegedly committed a crime.
Both men are now facing one felony count each of second degree aggravated child molestation and first degree burglary.
They are each held at the Chariton County Jail on a $25,000.00 bond.
Stoops and Greer are scheduled to appear in a Chariton County Courtroom on Tuesday, May 23 at 9:00 a.m. to be arraigned.