CLINTON COUNTY, Mo. — A Saint Joseph man faces a child molestation charge in the second degree in Clinton County.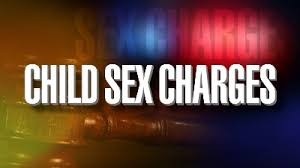 Court documents reveal that police were notified that Cody G. Hayes molested a victim under the age of 12. The victim told officials in a forensic interview that she did not feel safe around Hayes.
The victim also told officials about the details during each incident over the past few years. Court records also reveal that Hayes is a previously registered sex offender dating back to 2008.
Hayes is formally charged with child molestation in the second degree with a child less than 12 years of age.
Court dates are pending.