SALINE COUNTY, Mo. – A search warrant was issued at a Marshall, MO residence Wednesday, January 27, 2016 after one suspect was arrested. Shortly after the arrest of Alvin Kent Parks, 58, officers served a warrant to investigate the home he shares with Ramona M. Renteria, 35. Parks is currently out on bond due to a prior drug offense, causing the suspicion of police.
According to the Probable Cause Statement, upon entering the home, police allegedly found various drug related items on the kitchen table, including a digital gram scale and numerous small Ziplock bags, both used for the packaging and distribution of marijuana. Along with the scale and bags, police also found an insulated device used to hold and keep containers cold.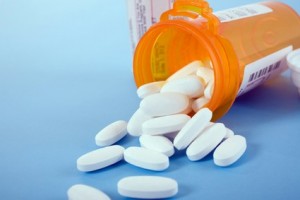 A glass light bulb and three glass pipes all containing a substance looking to be consistent with methamphetamine were found as well. A field test performed on one of the glass pipes allegedly showed positive for the presence of methamphetamine.
A cigarette cellophane containing 40 oval shaped yellow pills and a small bag containing 6 grams of marijuana were found in the bedroom. The pills were identified as Alprazolam, a Scheduled 4 Controlled Substance. In addition, at least 32 more Ziplock bags were found.
Renteria was detained by police until the search was completed. When asked about the Alprazolam, Renteria reportedly stated that it might have come from a man she identified as Gary (Bubber) Johnson. Renteria also provided a urine sample for drug analysis, and subsequent testing allegedly showed positive for methamphetamine and amphetamine. Initial court proceedings are pending following formal charges.