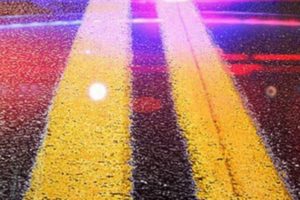 SALINE COUNTY, MO – A Columbia man was injured after an incident at the 81 mile marker of I-70 in Saline County Monday night.
A crash report says a vehicle driven by David Nacarato, 34, swerved off the westbound lanes to avoid another car, and subsequently overturned. State troopers indicate Nacarato was passed by an unknown vehicle which immediately decelerated.
Nacarato was transported to Fitzgibbon Hospital with moderate injuries.