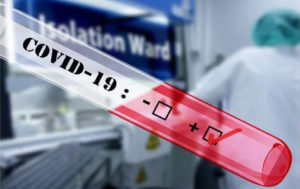 MARSHALL — Saline County is recording another COVID-19-related death.
In Tuesday's report from Saline County Health Department Administrator Tara Brewer, an 86-year-old woman died from COVID-19 over the weekend, which brings the county's death toll to 10.
Over the weekend, the health department reported 15 new cases of the virus in the county. As of Tuesday, there are five new cases. There have been a total of 642 positive cases with 70 of those currently being active and 567 who have recovered. There are four people in hospitalization due to the virus.