SALINE COUNTY, Mo. – A Tennessee driver is seriously injured after a semi overturned in Saline County Tuesday night.
The crash was reported around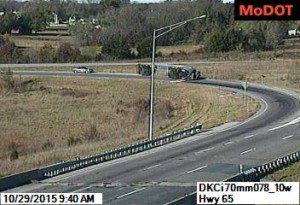 7:45 p.m. on northbound Route VV, South of 139th Road. The Missouri Highway Patrol claims that Christopher Pugh, 57, of Chattanooga, lost control of his truck, went off the right then left side of the road before overturning onto it's side.
Pugh, who is accused of being intoxicated, is being treated at Fitzgibbon Hospital in Marshall.