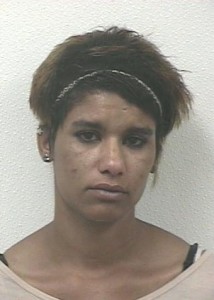 MOBERLY, Mo., – A Salisbury woman was taken into custody Saturday, September 12, 2015, at 4 p.m. based on multiple allegations.
According to a release from the Moberly Police Department, Anita Alexander, 26, was arrested after a routine traffic. She allegedly had an outstanding warrant in Randolph County for passing bad checks. Upon arresting Alexander, officers reportedly found methamphetamine in her vehicle.
Alexander was charged with possession of a controlled substance. Bond for Alexander has been set at $45,000.