A Chillicothe resident, 78-year-old Samuel Joseph Bentley died Sunday, Jan. 26.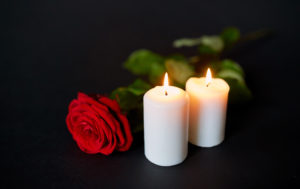 Funeral services will be held at the Turning Point Church in Chillicothe Thursday, Jan. 30 at 11:00 a.m. Friends may call at the Lindley Funeral Home in Chillicothe on Wednesday, Jan. 29 from 12-6:00 p.m.
Burial will be held at Edgewood Cemetery. Memorial contributions may be made to The American Diabetes Association and may be left at or mailed to Lindley Funeral Home in Chillicothe.
Samuel was born the son of William Ellis and Nellie (Bice) Bentley in Correctionville, Iowa, on May 12, 1941. He was united in marriage to Janice Marie Sartain on November 1, 1962, in Fayette, Missouri. Janice survives of the home. He worked as a driver for John Rupp Oil, Churchill Truck Lines, and Watt-Mizer Distribution. Samuel loved fishing, golfing, playing guitar, and reading.
Survivors include his wife Janice, of the home; three sons, Stanley Joseph Bentley and Brandy Burks of Morrison, Colorado; Stuart and wife Beth of Olathe, Kansas; and Sean James Bentley and wife Jin of Farmingville, New York; one daughter, Julie Marie Bentley-Head and husband Lonnie of Chillicothe, Missouri; six grandchildren; and three great grandchildren. He was preceded in death by his parents; two sisters, Dorothy Bentley; Mildred Bentley Grace and husband, Orville Grace; and nephew, Phillip Grace.